Inquiry
TEL +886-2-6600-7574 +886-2-6600-7513
Email info_Auto@robot.com.tw
Multi-axis&nbsptween&nbspfunction&nbspcontrol&nbspcard
MC8881P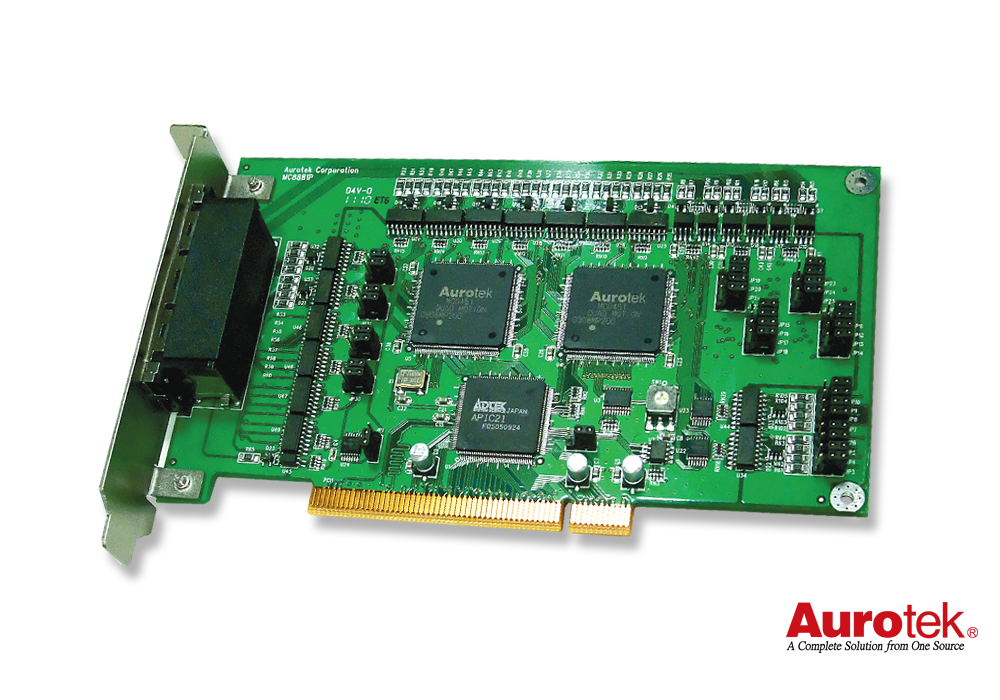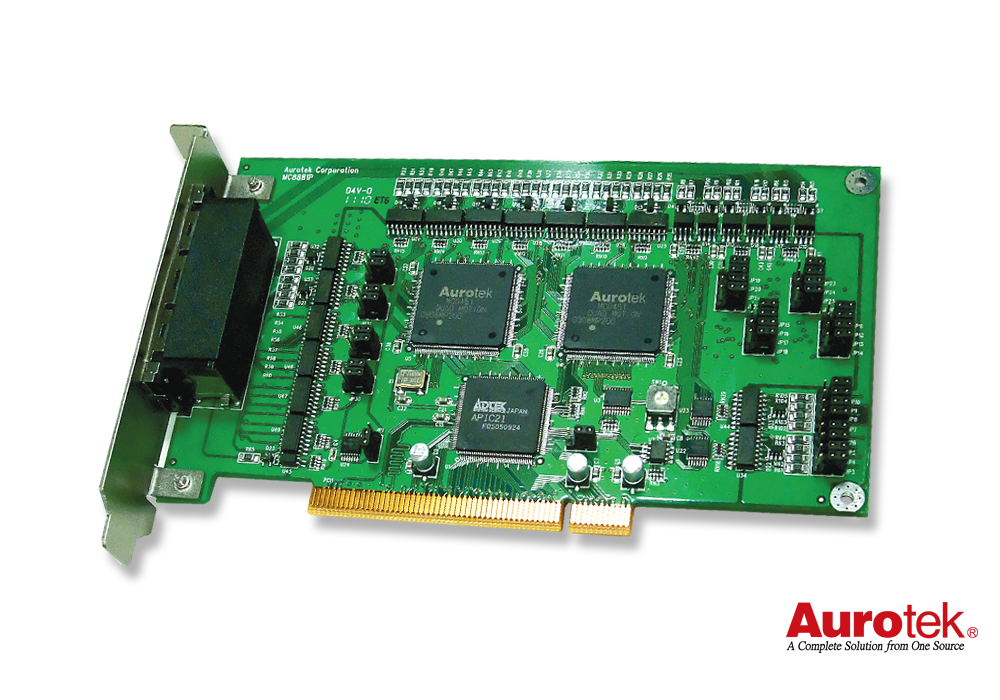 Product
MC8841P / MC8881P is a high speed motion control board, that can used to drive step and servo motor.

MC8841P / MC8881P features include:
-4/8 axis independent position / speed controllable.
-2-4 / 2-8 axis, 2 axis circular, continuous, linear interpolation cross with different MC8841/MC8881s.
-Max. pulse output rate is 8 Mpps (4Mpps when interpolation).
-Max. acceleration rate is 1024 Mpps2 .
-It can easy to set up personal computer based on PCI interface.
Specification
Module type support
Servo motor driver, Stepping driver
Max. number of axes
8 axes
Max. output rate of pulse
8 Mpps (4Mpps when interpolation)
Max. acceleration
1024 Mpps2
Interpolation
2-8 axis linear, 2 axis circular / continuous / linear cross Interpolation
Speed resolution
16bits(1~65,536)
Encoder resolution
32bits( Up to 2,147,483,648)
Encoder feedback
Up to 8 Mpps
Position range
32bits(±2,147,483,648)
Machine interface
LMT x 8,LMT- x 8
Servo motor interface
ALM x 8,INPOS x 8
Encoder interface
A, B, Z Max. 8 MHz; Z phase using In0
Universal input
(IN0 ~ IN3) x 8; Z phase uses In0; origin uses In3 (default)
Universal output
(Out4 ~ Out7) x 8 Max.100mA
Software tools
MCN-88XXP series Motion Test tools
Drivers and libraries
32-bit Windows 7 / Windows XP; 64-bit Windows 7; Windows DDL function
Dimensions (Length X width X height)
175 x 100 x 20 mm
Power consumption
Typical 5 V @ 700 mA / 950mA
Operating temperature
0°C ~ 60°C