Inquiry
TEL +886-2-6600-7574 +886-2-6600-7513
Email info_Auto@robot.com.tw
SoftServo&nbspWMX2
SoftServo WMX2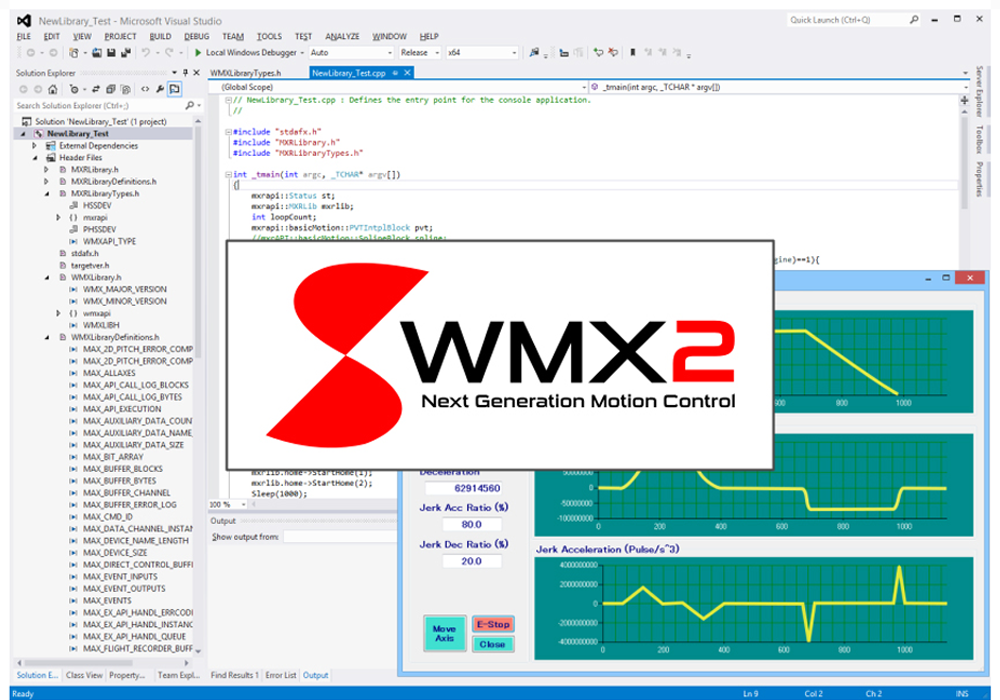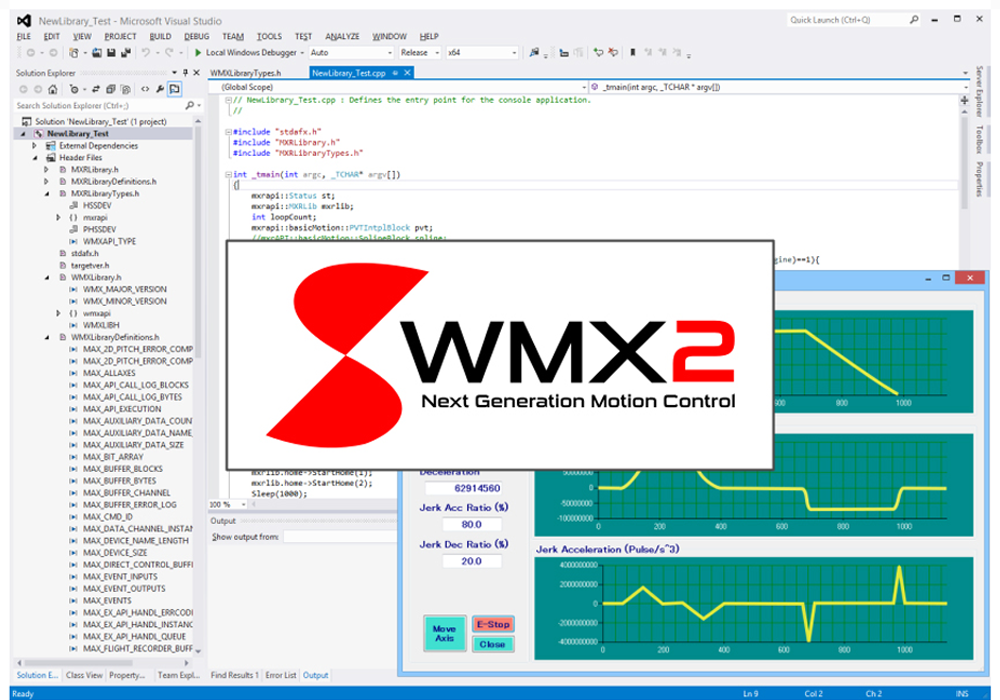 Product
64 Axes of Versatile, Advanced Motion Control on EtherCAT.
•Over 500 API functions, supports up to 256 threads.
•Includes EtherCAT Network Management APIs.
•Develop own customized original motion controller.
•Console and Network Management Tool included.
•All this, on a Windows PC.
Specification
Max. number of control axes
64
Interpolation
64-axes linear interpolation / 32-axes circular interpolation (2D/3D) / 2-axes continuous interpolation
Motion control
JOG, HOME, PTP, ListMotion, Buffer, EventControl
Synchronous control (master-slave control)
Up to 32 sets of synchronization relationships supports one spindle multi-slave setting and gantry synchronous dynamic compensation.
Interpolation cycle
Default value: 1ms (0.5 - 4ms can be set)
Support control method
Position / speed / torque
I/O control
Support I/O modules in EtherCAT communication format, each 10,000 points or more