Inquiry
TEL +886-2-6600-7574 +886-2-6600-7513
Email info_Auto@robot.com.tw
Panasonic&nbsp&nbspProgrammable&nbspControllers
FP0H Series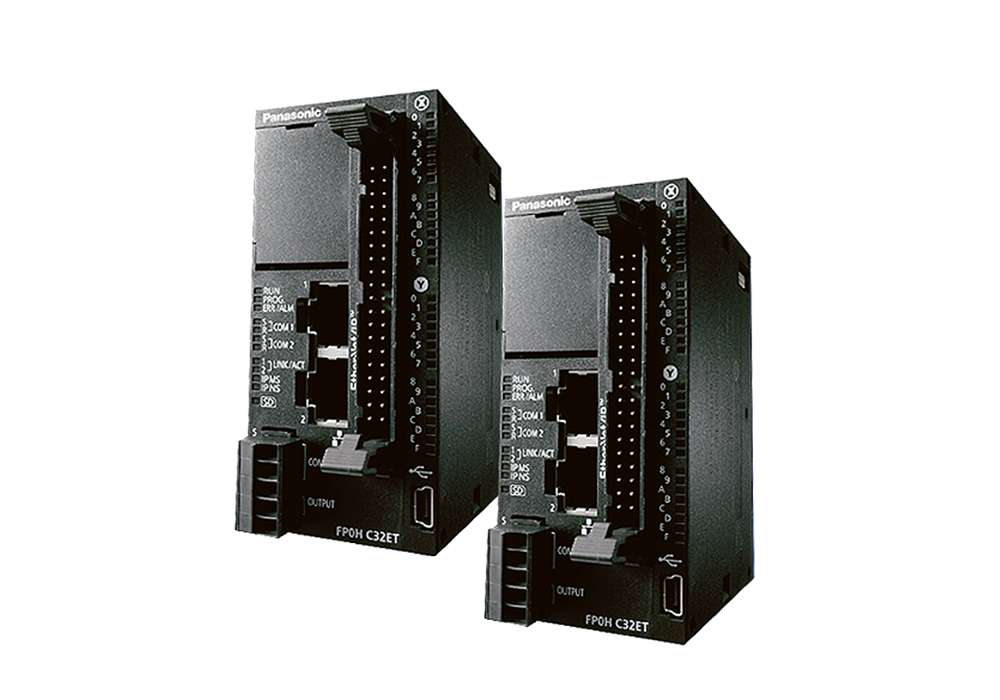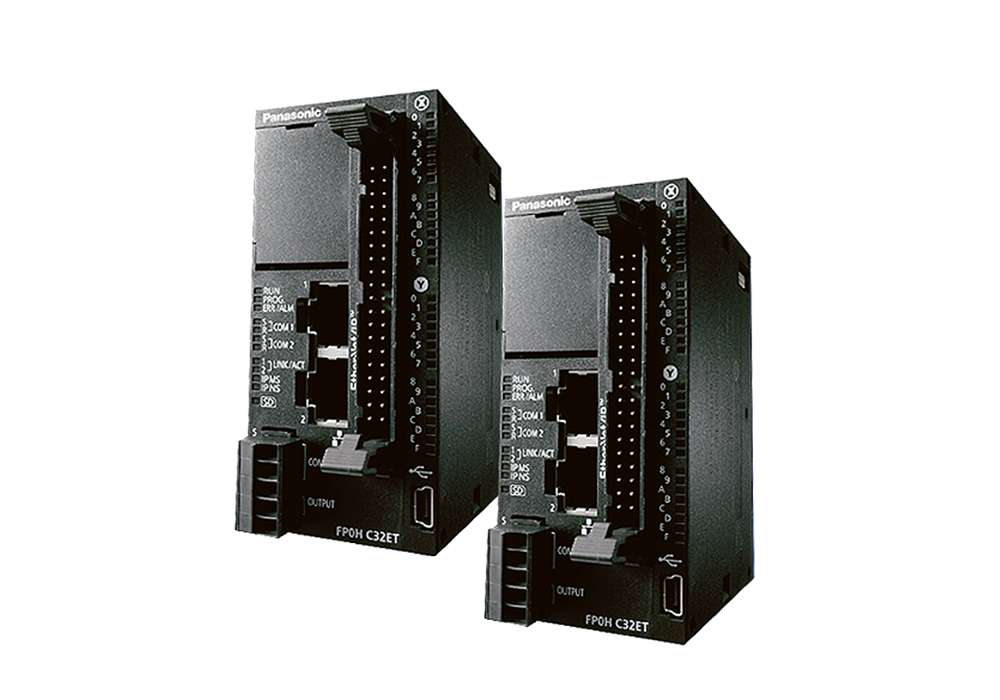 Product
FTP server function
FTP client function
High-speed operation processing (8 x faster than conventional models)
High capacity Max. 64 k steps (2 x larger than conventional models)
Data capacity: 12 k / 24 k / 32 k / 64 k Step variable
Up to 384 I/O points FP0H / FPΣ / FP0R units can be added.
Can select required functions to control various devices!
EtherNet/IP, Modbus-TCP and MC protocol compatibility
Easy connection with all kinds of robots and PLCs
Cassette system reduces unit cost and installation space
An SD memory card slot and a logging trace function are provided.
A project copy function can copy ladder data without a PC.
Variable data capacity handles capacity shortage.
Program capacity: Max. 64 k steps
The control unit controls four axes with pulse output (up to 100 kHz per axis).
You can achieve position control easily only by starting a positioning action pattern configured with a dedicated setting tool.
The positioning unit (fast start-up in 5 μs) can support ultra-fast linear servos.
The supported positioning unit RTEX can control Panasonic motors.
Ultra-compact size inherited from FPΣ
Ladder programs for FPΣ can be converted for FP0H.