DENSO&nbspRobotic
VS-068 / 087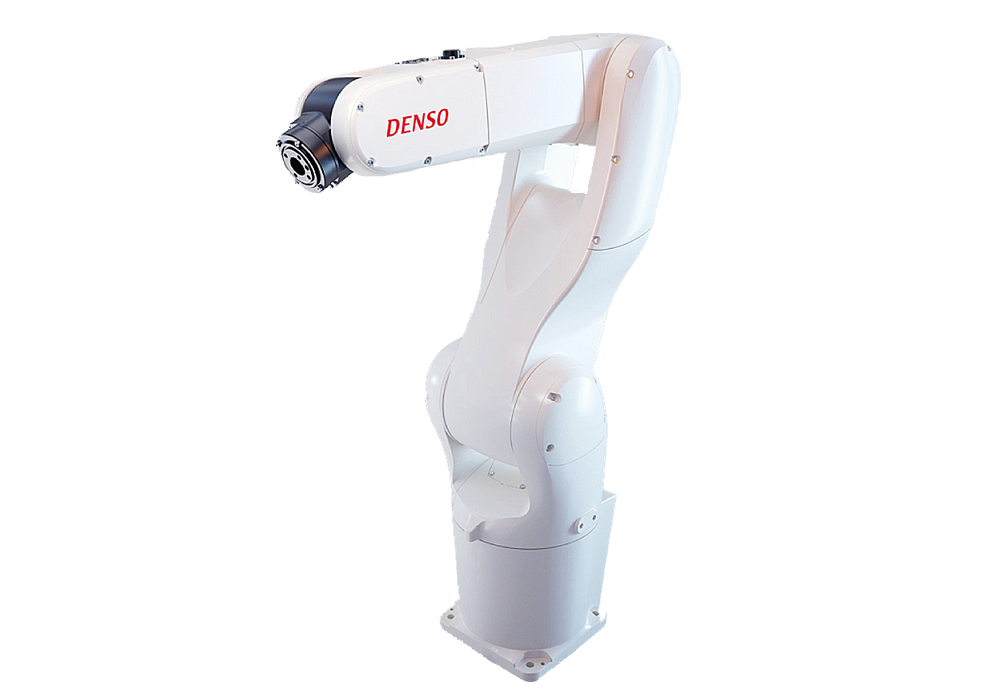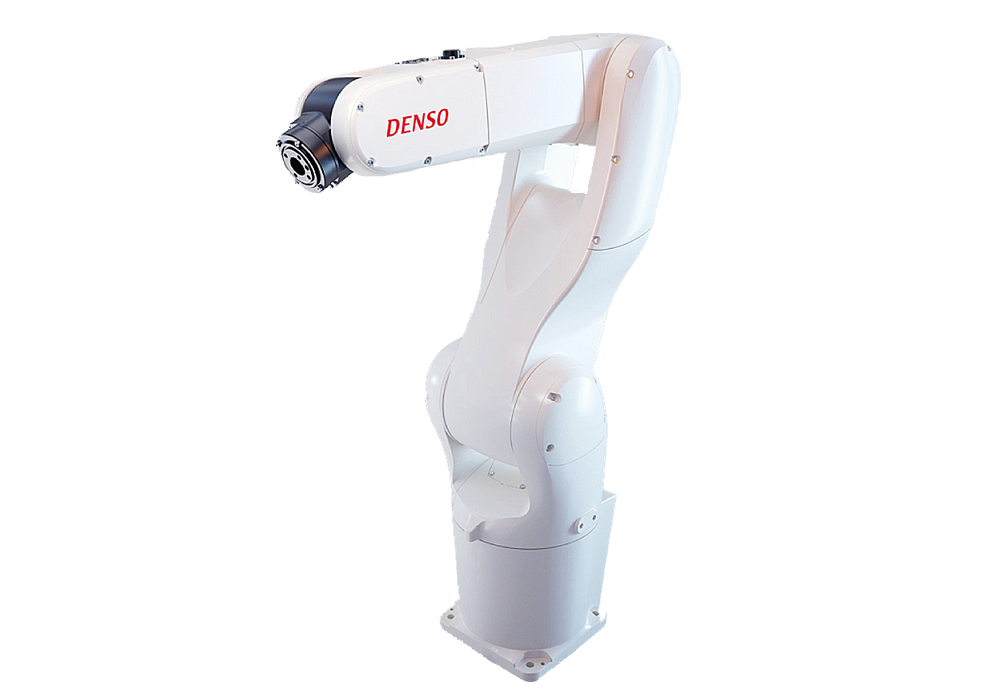 Product
The VS-068 and the VS-087 have the highest speed performance in their class, achieving significantly improved productivity.
Maximum arm reach: 710 x 905mm
Maximum payload: 7kg
Cycle time: 0.31 / 0.34 sec

High Speed & Compact & Easy to Use
Compared to the VS Series, the arm size has become significantly smaller, achieving space-saving operations. Despite downsizing, the speed performance has improved, enabling cycle time reduction. New options that improve usability can be added,including: communication cable flange kits, the protected type (IP67) and external battery units.

Technical Feature
Compact design
The robot's base installation area and arm width are compactly designed, enabling the robot to flexibly move even in a small space.

Added communication cable flange
A 17-wire signal cable and an Ethernet port are added to the tip of the flange (the sixth axis), which is an optional specification. This enables users to install an electric hand and camera at the tip of the flange without worrying about tangles or breakages in cables.

Improved environmental resistance
A type resistant to adverse environmental conditions (rated IP67) is newly added. This is suitable for use in the proximity of a processing machine that is heavily exposed to cutting water or powder or in an environment where robots need to be washed.
Specification
Position detection
Absolute encoder
Drive motor
AC servomotors for all joints
Brake
Brakes for all joints
Overall arm length(first arm + second arm)
VS-068
1: 340 mm
2: 340 mm

VS-087
1: 445 mm
2: 430 mm
Axis combination
J1 Axis + J2 Axis + J3 Axis + J4 Axis + J5 Axis + J6 Axis
Maximum motion area(Point P)
710 mm / 905 mm
Motion range
J1: ±170°
J2: +135°, -100°
J3: +153°, -120° / +153°, -136°
J4: ±270°
J5: ±120°
J6: ±360°
Maximum composite speed(at the center of an end-effector mounting face)
(RC7) 11,000 mm/sec, (RC8) 11,290 mm/sec / (RC7) 11,000 mm/sec, (RC8) 11,380 mm/sec
Cycle time(*1)
(RC7) 0.33 sec, (RC8) 0.31 sec / (RC7) 0.36 sec, (RC8) 0.34 sec
Position repeatability(at the center of an end-effector mounting face)(*2)
±0.02 mm / ±0.03 mm
Maximum allowable inertia moment(Inertia)
J4, J5: 0.45 kgm²
J6: 0.1 kgm²
Maximum allowable moment
J4, J5: 16.2 Nm
J6: 6.86 Nm
Signal line
10(for proximity sensor signals, etc.)(*5,6)
Air Piping(*3)
7 systems(φ4×6,φ6×1)[solenoid valves can be selected from 1 to 3]
1.Solenoid Valve(2Position,Double Solenoids)×3
2.Solenoid Valve(3Position,Exhaust Center)×3
3.Solenoid Valve(3Position,Closed Center)×3
Air source Operating pressure
0.20 - 0.39 MPa
Air source Maximum allowable pressure
0.49 MPa
Maximum allowable pressure
65dB or less
Degree of protection
IP40
Technical Drawings