DENSO&nbspRobotic
VS-6556G / 6577G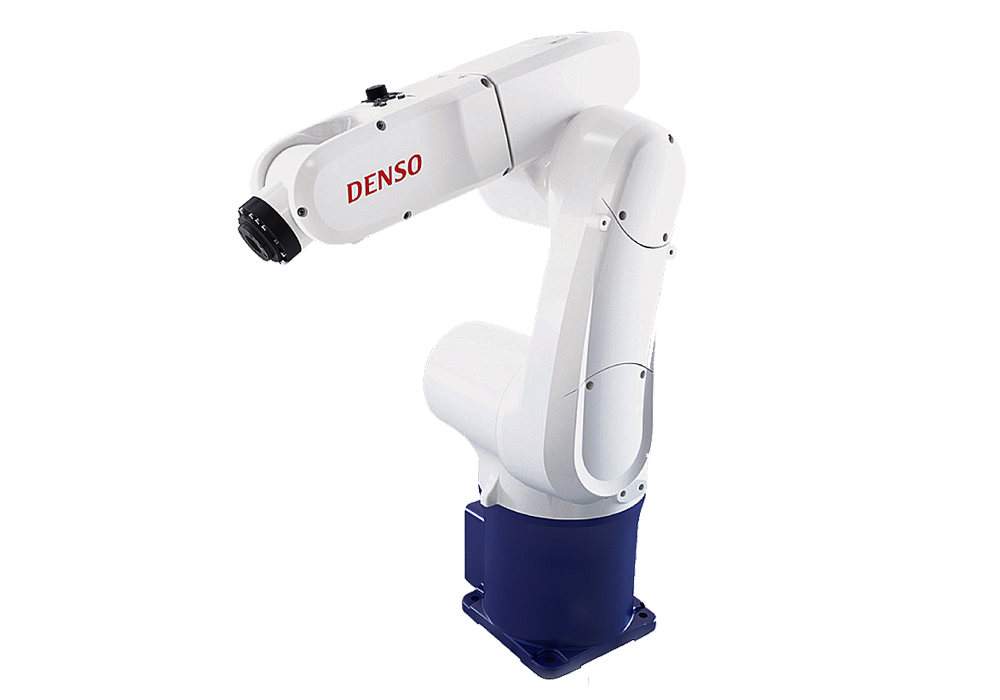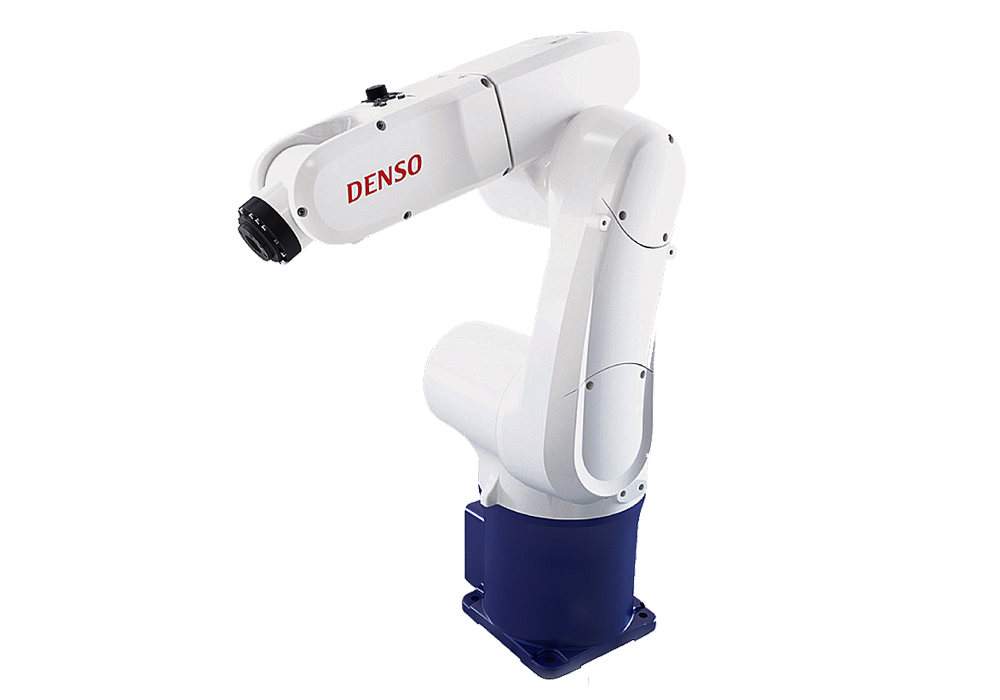 Product
The compact and slim body has outstanding high power and speed.
Maximum arm reach: 653 x 854mm
Maximum payload: 7kg
Cycle time: 0.49 / 0.59 sec
Maximum payload of 7 kg (wrist orientation: ±45 degrees max. with respect to the downward vertical direction)
With a maximum payload of 7kg (wrist orientation: ±45 degrees max. with respect to the downward vertical direction) x 1, the VS-6556 and the VP-6577 are very powerful for their small size, allowing greater flexibility of hand design.

Slim body
With a small arm width of 110mm, the VS-6556 and the VP-6577 can reduce interference with other facilities.The footprint is only 200mm x 200mm. The entire body fits into an area of two standard postcards, helping size reduction of facilities.

Standard equipment includes: air piping for tools (7 lines), electric wiring (10 core wires) and a solenoid valve.

A wide choice of options is offered.
The dust-proof, mist-proof type, which can be used under severe use conditions, and the clean type, which is perfect for automatization of clean rooms.
Specification
Position detection
Absolute encoder
Drive motor
AC servomotors for all joints
Brake
J2 - J4 Brakes
(Brakes: J2 - J6 include)
Overall arm length(first arm + second arm)
VS-6556G
1: 270 mm
2: 295 mm

VS-6577G
1: 365 mm
2: 405 mm
Axis combination
J1 Axis + J2 Axis + J3 Axis + J4 Axis + J5 Axis + J6 Axis
Arm offset
J1(swing):75mm J3(front arm):90mm
Maximum motion area(Point P)
653 mm / 854 mm
運行角度和行程
J1: ±170°
J2: +135°, -100
J3: +166°, -119° / +169°, -119°
J4: ±190°
J5: ±120°
J6: ±360°
Motion range
7kg(Within a downward wrist angle of movement of ±45°) (※4)
Maximum composite speed
8200 mm/sec / 7600 mm/sec
Cycle time(※1)
0.4 ≤ - < 0.5 sec / 0.5 ≤ - < 0.6 sec
Position repeatability(at the center of an end-effector mounting face)(*2)
±0.02 mm / ±0.03 mm
Maximum allowable inertia moment(Inertia)
J4, J5: 0.413 kgm²
J6: 0.063 kgm²
User signal line
10(for proximity sensor signals, etc.)
User air piping(※3)
7 systems(φ4x6、φ6x1)
3 solenoid valves (2-position, double solenoid) contained.
Air source Operating pressure
0.10 - 0.39 MPa
Air source Maximum allowable pressure
0.49 MPa
Maximum allowable pressure
80dB or less
Degree of protection
IP40
Technical Drawings