Inquiry
TEL +886-2-6600-7574 +886-2-6600-7513
Email info_Auto@robot.com.tw
NB&nbspBall&nbspSpline
NB Ball Spline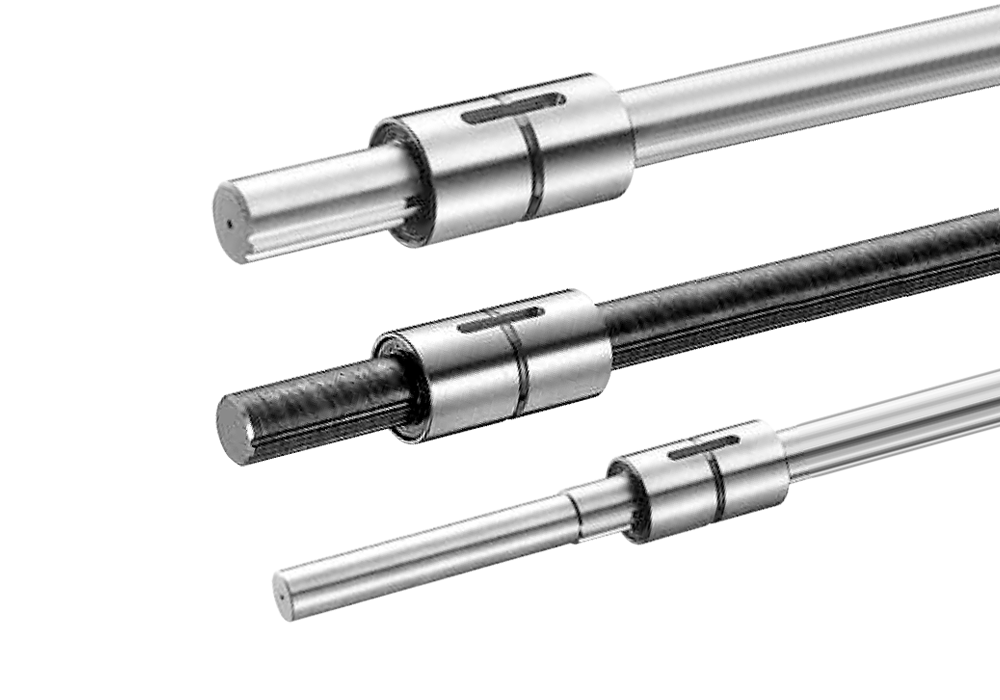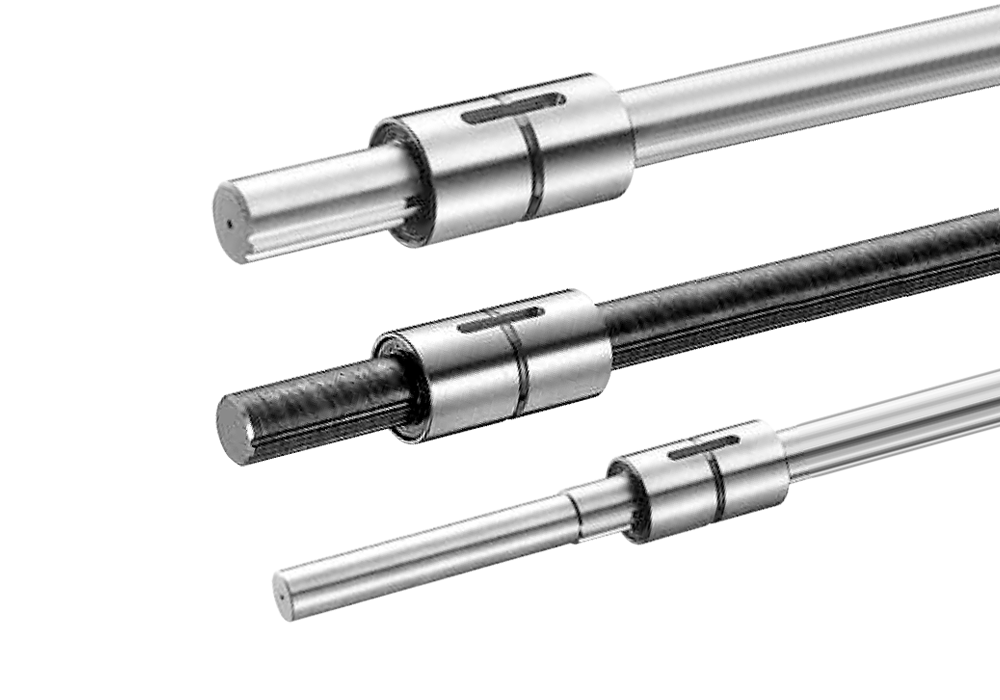 Product
The NB ball spline is a linear motion mechanism utilizing the rolling motion of ball elements that can sustain loads and transfer torque simultaneously.
The NB ball spline consists of a spline shaft withraceway grooves and a spline nut. The spline nut consists of an outer cylinder (main body), retainer, side rings, and ball elements that is designed and manufactured to achieve a reliably smooth motion.
It can be used in a wide variety of applications including robotics and transport type equipment.
The raceway grooves are machined to a radius close to that of the ball elements. The large ball contact area results in high load capacity and long travel life.

Spline shaft sizes with diameters from 4mm to 100mm are available. Several types of Spline nut are available: cylindrical types (SSP/SSPM), and flange types (SSPF/SSPT). Material option of Stainless steel (SUS440C or equivalent) is also available. They can be specified to suit various applications.

Due to the effective contact angle between the raceway grooves and the balls, the NB ball spline can transfer large torque. By adjusting preload it is possible to obtain a higher rigidity and a higher positioning accuracy.

Since a round shaft with raceway grooves is used, NB ball spline shafts can be easily machined to customized specifications.

The outer cylinder is compact and well balanced, resulting in good performance at high speed.

The NB ball spline SSP-AM type has a smaller splinenut diameter compared to the conventional SSP type nut on the same shaft diameter. The SSP-AM type is best suited for the chip-mounter head device and the multiaxial applications. Anti-corrosion type is also available.