Inquiry
TEL +886-2-6600-7574 +886-2-6600-7513
Email info_Auto@robot.com.tw
NB&nbspSlide&nbspBush
NB Slide Bush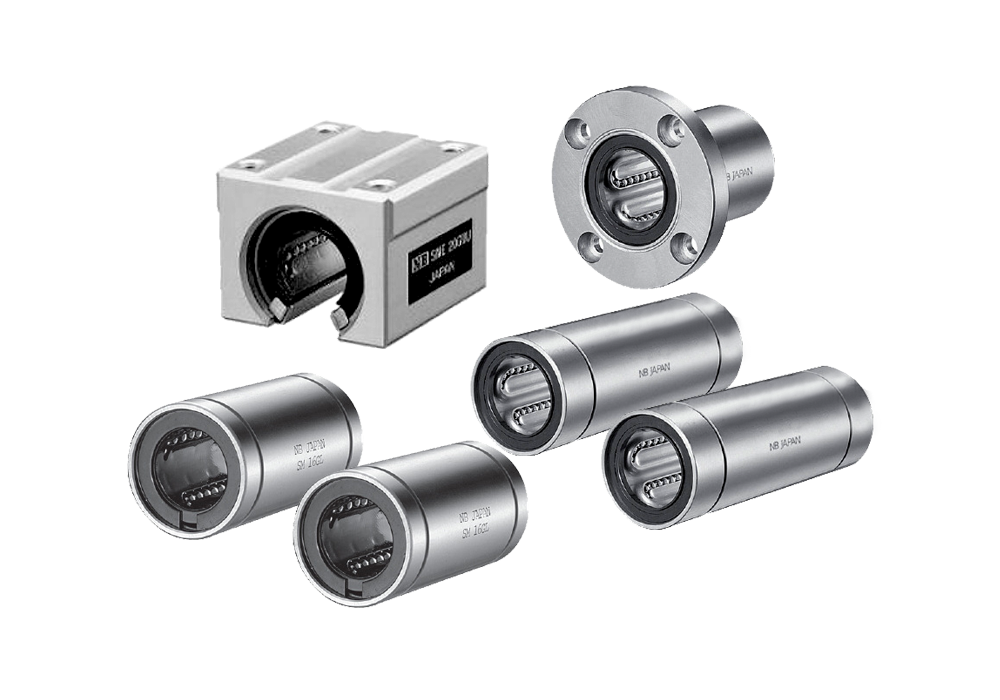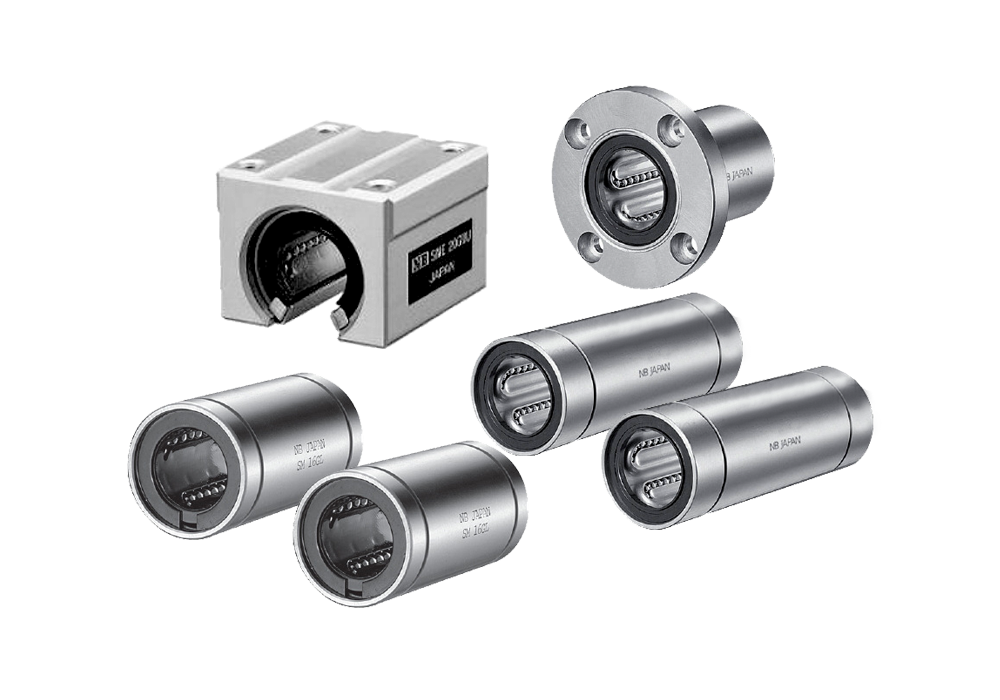 Product
The NB slide bush is a linear motion mechanism utilizing the rotational motion of ball elements. Since linear motion is obtained using a simple mechanism, the slide bush can be used in a wide variety of applications, including transportation equipment, food processing equipment, and semiconductor manufacturing equipment.
The NB slide bush uses a round shaft for the guiding axis, resulting in space-saving, which allows for compact designs.

The NB slide bush is available in various types, standard, clearance-adjustable, open, flange, etc., for a various applications.

NB slide bushes are available in standard and anticorrosion types. Available options include steelretainer suitable for use in harsh environments and resin retainer for low acoustic, low-cost requirement. Other options can be specified according to the application requirements.

The NB slide bush is fully compatible with a variety of shaft types.

Doublelip-seals reduce the grease leakage, keeping the same function as UU seals which prevent the foreign particles from entering the bush. (see page C-7)

The raceway surface is precision ground. Since the contact surface between the ball elements and the raceway surface is minimized, the NB slide bush provides low friction compared to other linear motion mechanisms.

The GM slide bush makes efficient use of resin subparts making it possible to achieve an overall weight reduction of 30~50% compared with the SM slide bush. The ball return section is made of resin material, which serves for low noise operation. Also, cost-effectiveness expands the use of slide bush in many applications.

Block type series is a unit of NB slide bush and a block type housing. A variety of block types are available such as precision-machined blocks, resin-made blocks, and cost-effective units, each contributes to higher accuracy, light-weight, and low-cost and design-time saving, respectively.

FIT series is a combination of NB slide bush and precision-machined shaft. The best-fit between slide bush and shaft achieves a smooth, highaccuracy performance meeting the customer requirements.