Inquiry
TEL +886-2-6600-7574 +886-2-6600-7513
Email info_Auto@robot.com.tw
Mujin&nbsp3D&nbspBin&nbsppicking&nbspsolutions
MC7000-PW01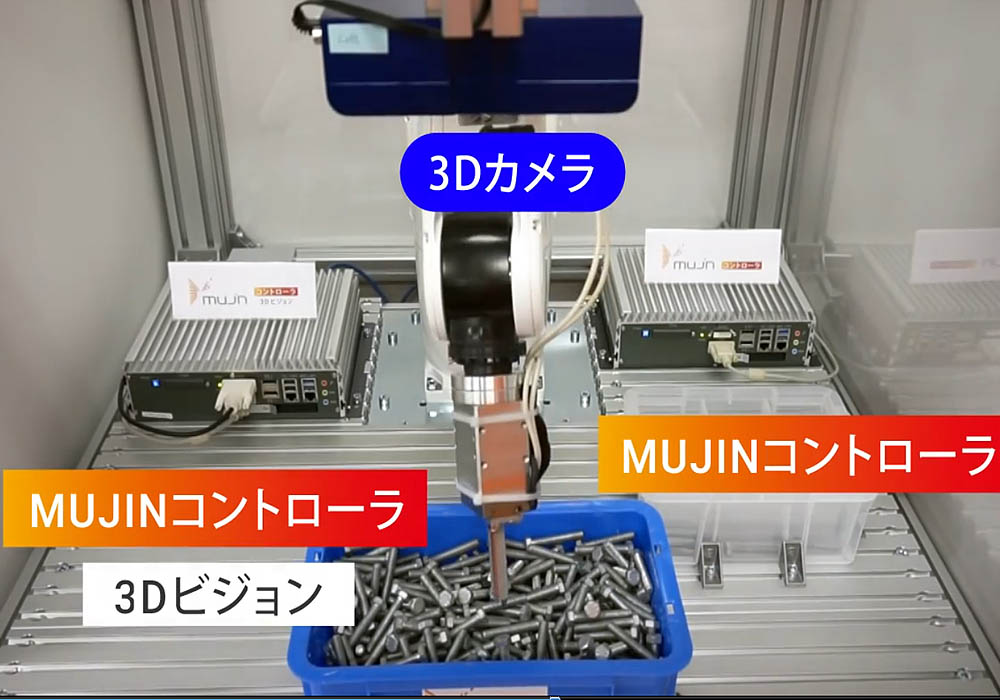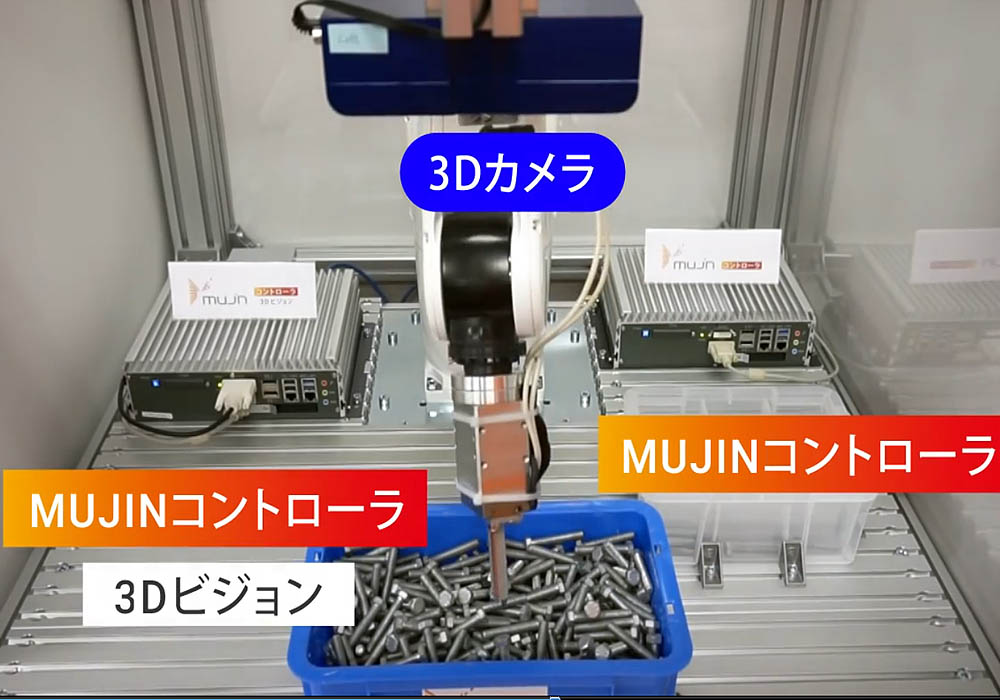 Product
Even with a 3D vision camera mounted on a conventional industrial robot, it was still necessary to teach the robot its paths.
Unlike 2D picking, bin picking needs to be performed with complex postures and extensive consideration of interference avoidance, making it a difficult task, for which excessive amounts of teaching effort were needed just to set up a demo.
Therefore, MUJIN developed a PickWorker that gives brains to the robot, and uses its own Teachless technology to realize bin picking in a short time. Various applications are supplied.
MUJIN System - Solutions
Teaching is unnecessary in automatic robot motion generation.
3D bin picking is realized immediately.
Greatly reduces automation workload.
Special knowledge of robotics is no longer necessary.