Inquiry
聯絡電話
02-6600-7574
02-6600-7513
電子信箱
info_Auto@robot.com.tw
Micro-Patterned&nbspSapphire&nbspSubstrate,MPSS
Micro-Patterned Sapphire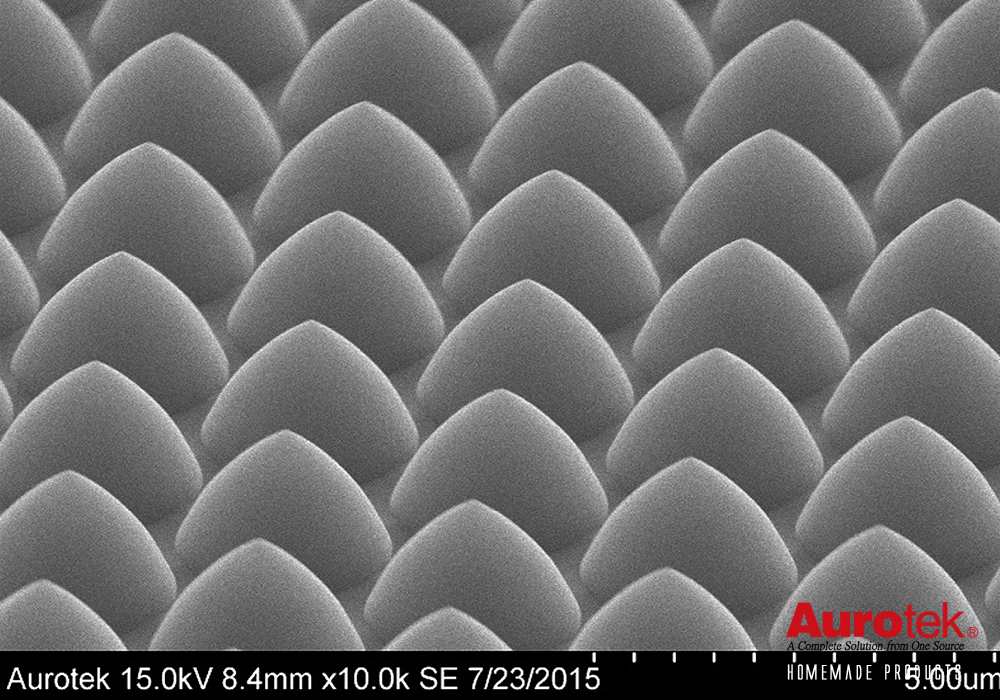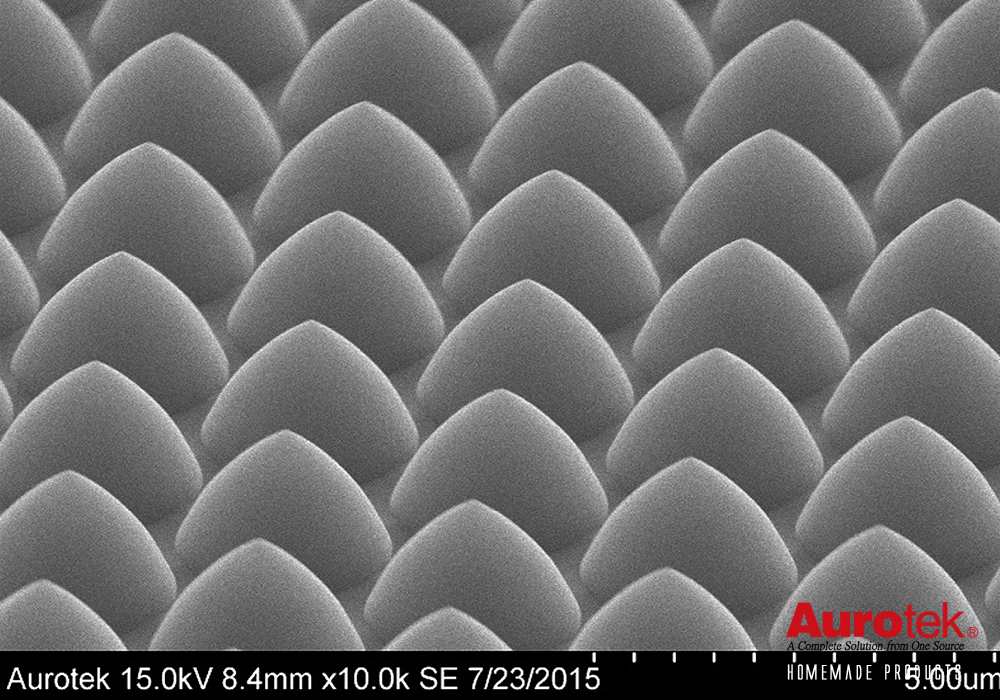 Product
The periodic sapphire micro-structure is fabricated by etching technology, carriers for gallium nitride glowing and world wide material for high brightness light emitting diode.
Advantages of micro patterned sapphire substrate (MPSS):
Enhance the light extraction of LED.
Improve the electrical performance of LED.
Advantages of imprinting lithography than typical lithography:
Large allowable tolerance for BOW, WRAP, TTV and LTV of substrate.
Specification
Orientation
Surface Orientation : C-plain (0001)
Orientation Flat : A-plane (11-20)
Wafer Size
Diameter : 50.8 +/- 0.2 mm
Thickness : 430 +/- 25 mm
Front Surface(Pattern Size)
Pitch: 3000nm
Height: 1700nm
Bottom Diameter: 2800nm
Arrangement : Trigonal
Back Surface
Finishing : Fine Ground