AUROTEK CORPORATION
Company Profile
Aurotek Corporation.
Establishment
November, 1980 (Listed in Gretai Security Market: Dec., 2002 Published in Taiwan Stock Market: Dec., 2007)
Capital
NT$ 828,000,000 (January, 2013)
Chairman
Cody Y. C. Chang
General Manager
Chun-Long Chu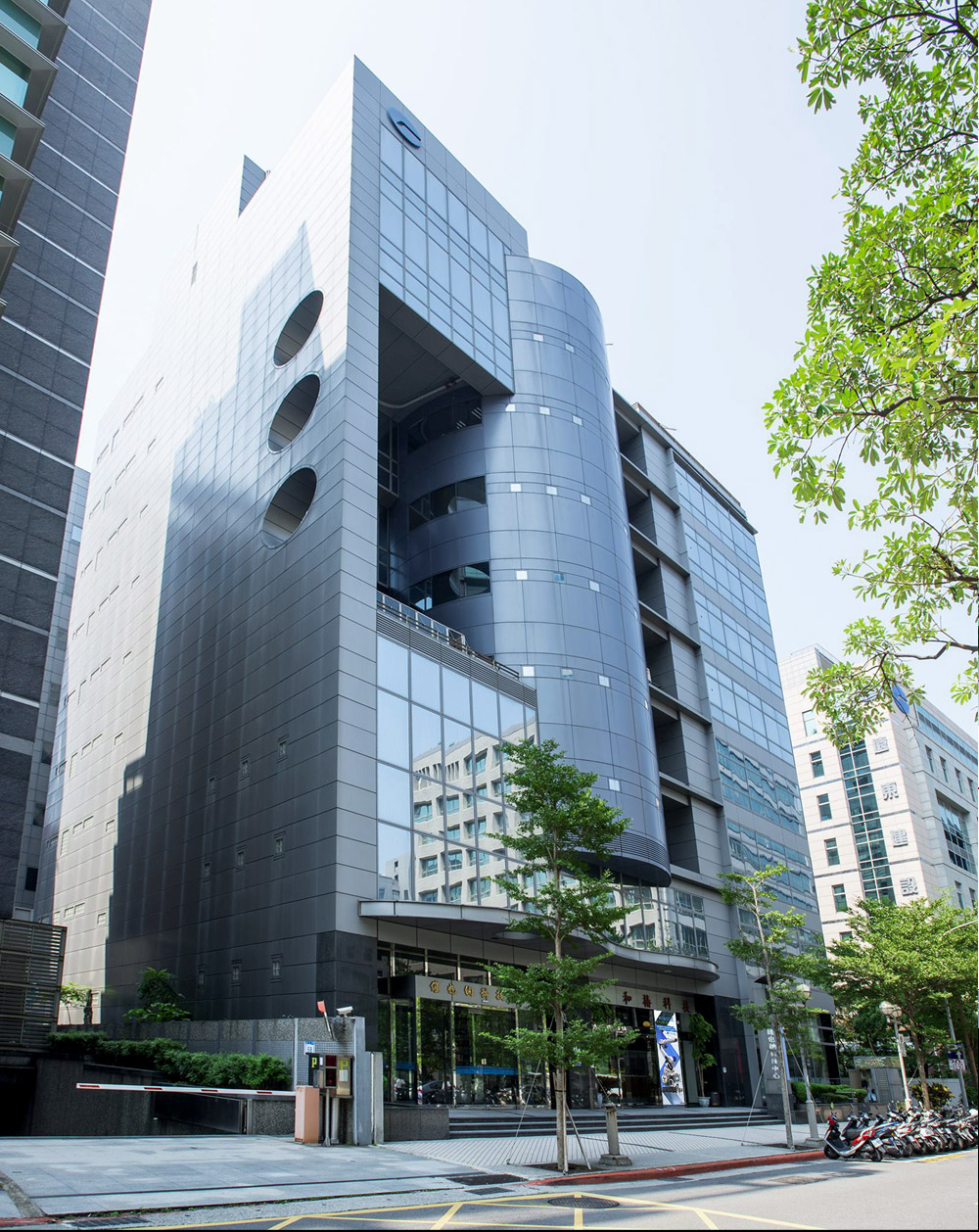 Aurotek (Taipei) Headquarter
In 1980, Aurotek Took Its First Step in Taiwan
For three decades, Aurotek upholds its reputation and work spirit for sharing high-tech industry experiences, delivering high value-added services and solutions, and helping customers achieve greater value through its introduction of advanced and quality components, acquirement of new technology concepts, and constant pursuit of excellence in industrial design.
Your One-Stop Solution Provider
From self-lubricating bearings, precision transmission components, driving motors, automatic controllers, industrial robots, SMT process equipment and LED / semiconductor process equipment, to the combination of Natural Ventilation System and External Motorized Venetian Blinds used in construction projects... Aurotek is not only providing a product, but also a platform, that can improve design efficiency & transform it into a platform where developers & users can share their benefits.
Recognition and Responsibility
Aurotek has established a strong brand name and reputation under the "Aurotek" brand. Aurotek is a recipient of numerous awards -- 10th Annual National Award of Small & Medium Enterprise, 4th Annual Rising Star Award, 8th Annual Small & Medium Enterprise Innovation Research Award, 2008 National Quality Award", and four-time winner (1 Gold and 5 Silver) of Symbol of Taiwan Excellence Award. These awards serve as the tangible recognition of Aurotek's operation achievement and R&D competence, and the motivational foundation moving forward.
Global View
Aurotek is a public listing company in Taiwan Stock Exchange. Founded in Taiwan, Aurotek has expanded its reach to the global marketplace through years of dedicated work. Aurotek strives at playing the vital role in the supply chain of its suppliers and customers. Aurotek has setup oversea offices, plants and subsidiaries in Japan, China and Thailand to serve international customers in a real-time and near-site basis. In addition, Aurotek is actively seeking to expand into new oversea location in response to market demand.
---
Aurotek Philosophy
Vision
"Overturn the Traditional Thinking yet Move Forward and Aggressively to Create An Innovated Living for All."
Mission
" A Complete Solution from One Source "
Orientation
"Apply the Technology from Automation and Robotics for Varied Customer Needs, in Turn, to Be the Leader of SI Field.
Principle
"Doing Sincerely and Credibly; Making the Better Best"


Quality Policy Business Philosophy
● Create and Lead ● Sincerest Service
● Finest Quality and Bargain ● Highest Quality
● Honest Service ● Finest Innovation
● Global Leader
Environmental policy
● Comply with Regulations
● Pollution Prevention, Continuous improvement
● Save Energy Resources, Recycling
● Communication & Advocacy Environmental Policy
● safety, health first consideration
● Full Environmental Protection, Sustainable Training
● Regularly Announce Environmental Performance

---
Core Values
—One for All All for One—

A successful business is depends on a successful team. Aurotek believes that a company's potential is unlimited only if everyone works as a team. Through the external support of vendors and the internal growth within our company, Aurotek has received numerous awards since 1980. All the honors and the achievements are the result of our excellent teamwork. To help foster a team spirit, we provide a work environment that is comfortable, friendly, and fair. We believe that our employees are our most valuable resource, and that having happy employees helps increase the success of our company.
—Investment Opportunities and Collaboration Benefits—

Under the rapidly growing global market, the biggest challenge of a business is how to succeed. Therefore, to establish and enhance mutually beneficial partnerships with both customers and vendors is what we focus on. Based on the idea of "A Complete Solution from One Source", the ultimate goal of Aurotek is to provide customers integrated and complete services. Through cooperation with vendors, we are looking forward to creating unlimited possibilities by integrating limited resources. In addition, we would like to assist our customers to create the highest profit by sharing opportunities in the market.
—Resource Integration and Value Creation—

Our business philosophy is to keep the concept of innovation and variety in mind while integrating existing resources. Using a holistic strategy for our products, techniques, organization, and market, we are able to achieve higher levels of performance. By expanding sales territory, establishing new business fields, and using PDCAL (Plan-Do-Check-Action-Learning) cycle to adjust management, Aurotek continuously attempts to reach operational excellence. Our business culture is to believe in unlimited potential of innovation and to pursue unlimited competence of business.
---
Brand Values

A – Advance
u – Universal
r – Response
o – One for all, all for one
t – Technology
e – Expert
k – Knowledge
The Aurotek brand represents our core values: 「One for All All for One」&「Investment Opportunities and Collaboration Benefits 」&「Resource Integration and Value Creation」.
Cooperated Companies
⦿ASIA
Acer, Abocom, Advantech, ASUS, AUO, AUR SHAN, BenQ, Compel, Chroma, CENS, DELTA, EFC, FDK, Flash, Foxconn, GPM, ITC, Kinetic, Liteon, Lenovo, LG, MSI, ORISOL, PBA, ProCrystal, RITEK, RUENTEX, Samsung, Siemens, Silitech, Solectron, SEYI, Silicon, TSMT, TERA XTAL, VDO, VTM, Wistron ...
Construction Case : 興富發建設, 宏泰建設, 忠泰建設, 元大建設, 慶旺建設, 昌益建設, 名豐建設, 甲山林建設 ...
⦿JAPAN
ANDEN、CALSONIC KANSEI、DENSO-WAVE、FDK、FLOVEL、Harmonic、HPtek、Hayashi、KURODA、Kyowa、NISSEI、Nabtesco、Nidec、Nippon Bearing、Nichiden、OKI、OMRON、OILES、Panasonic、SIGMAKOKI、SONY、Shimpo、Sumitomo、TECHNO DRIVE、Toshiba、Tsubakimoto Kogyo、TOBA ...
⦿EUROPE & US
Bosch, Benchmark, Celestica, Danaher Motion, Digitron, Ericsson, Endine, Flextronics, Gerwah , Gpi, Hella, Hellatron, IBM, Inetest, Intel, Jabil, Kingston, Kollmorgen, Kerk , Magneti Marelli, Motorola, Nokia, NWL, Permawick, Rollon, Sanmina-Sci, SKF, Sycotec, Teikon, T-race, Visteon, Visum ...